The account number and password do not match, please re-enter
Please enter account name

Please enter your password
Login with verification code Forgot your password
The account number and password do not match, please re-enter
Please enter your mobile phone number

Please enter SMS verification code
Login with Password
The account number and password do not match, please re-enter
Please enter your email address

Please enter email verification code
Login with Password
Forgot your password
To confirm that you are the operator


Application range:
For printing, textile, tobacco plants and fresh keeping and cold storeroom, etc.
Technical properties: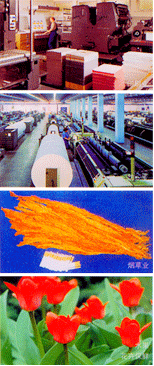 Low power consumption, high efficiency, good reliability, large humidifying volume, no special requirement on water, automatic control of isenthalpic humidifying.
Easy to maintenance and firm structure
The application fields are based on humidifying function, performance and design
For industrial and commercial direct humidifying
For ventilation and air conditioner air humidifying
For air humidifying and air cleaning humidifying in rooms, offices and exhibitions
SLB is the solution of economic humidifying
Working principle:
Bu using motor to drive water absorber and atomizing disk rotate in high speed, it absorb the water from water storing disk. Under centrifugal effect, the water is broke into small particles and the small particles hit the atomizing cases in high speed for secondary break. Then the particles change into mist and are put out of the humidifier by ventilation to enter into the humidifying area for humidifying.
Usage condition:
The temperature is -5~40℃; the humidity range is <90%rh; and using clean water, soft water and ion free water
Technical spec table:
Model

SLB-8.0

SLB-3.0

Power (W)

300

60

Humidifying volume(kg/h)

8

3

Controlled space(m³)

600-800

500

Overall size(mm)

480×500×710

420×350

Power supply

220V,50Hz

Water source(kg/cm²)

0.5-3

Weight(kg)

35

7