The account number and password do not match, please re-enter
Please enter account name

Please enter your password
Login with verification code Forgot your password
The account number and password do not match, please re-enter
Please enter your mobile phone number

Please enter SMS verification code
Login with Password
The account number and password do not match, please re-enter
Please enter your email address

Please enter email verification code
Login with Password
Forgot your password
To confirm that you are the operator


Blast pipe electric heater
Working principle and schematic diagram
It installs the electric heater on the supply air duct; thyristor electric cabinet regulates the heating power of electric heating element and meets the demands of supply air temperature. The electric heater realizes not only air warming regulation after cooling and humidifying of air conditioner, but also fine adjusting of supply air temperature, which ensures that the indoor temperature can be controlled in a precision range.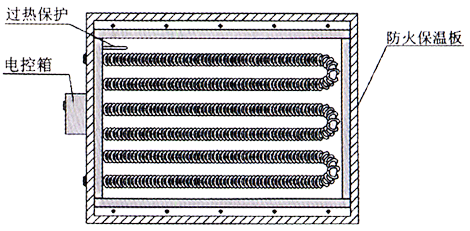 Model description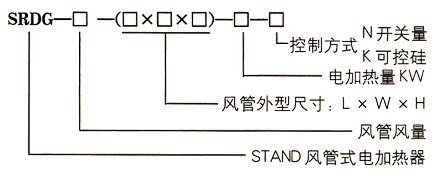 Technical parameter table
Model

SQDG

-1

-2

-3

-4

-5

-6

-7

-8

-10

Max ventilation(m3/h)

1000

4000

3000

4000

5000

6000

7000

8000

10000

非标

Pressure loss

<15Pa

Note: Electrical heating volume and control mode of blast pipe electrical heater are up to the user.