The account number and password do not match, please re-enter
Please enter account name

Please enter your password
Login with verification code Forgot your password
The account number and password do not match, please re-enter
Please enter your mobile phone number

Please enter SMS verification code
Login with Password
The account number and password do not match, please re-enter
Please enter your email address

Please enter email verification code
Login with Password
Forgot your password
To confirm that you are the operator


Electro-thermal humidifier (SR series)
Electro-thermal humidifier (SR series)
Electro-thermal humidifier (SR series)
Application:
  Individually work for all kinds of working sites, such as pharmaceutical factories, operating rooms and food fields; cooperate with central air conditioner (AC) and fresh air units
Product features:
  ◇High applicability, linear regulation
  ◇Safety, reliability, integrated structure, convenient installation; Suitable for all kinds of water
  ◇Automatic control
  ◇Cleanness
  ◇0-10V signal automatic control
Working principle:
  Electro-thermal humidifier is based on the principle of resistance heating, namely after electro-thermal pipe is dipped into water and electrified, the pipe will generate heat according to Joule's Law so as to raise the water temperature and produce steam. Electro-thermal humidifying controls the output of steam by regulating the heating power of heating units.
Working conditions:
  Environment temperature & humidity: Ambient temperature of electro-thermal humidifier: 0-40℃ humidity: <80%RH
Feed water quality: Clean tap water, de-mineralized water, de-ionized water, etc
Water hardness: < 30 German degree
Intake pressure: 0.1-0.3Mpa
Duct pressure: ≤100mmH2O
Model Description:

Electric Cabinet Description:
  SRA type electro-thermal humidifier requires electric cabinet.
Because the main frames and electric cabinets of SRC-II and SRD type electro-thermal humidifiers adopt integrated design, the two humidifiers need no additional electric cabinets.
Technical Performance Specification Table:
Model
SR

A(C、D)
1-04 N(K)

A(C、D)
3-10 N(K)

A(C、D)
3-16 N(K)

A(C、D)
3-22 N(K)

A(C、D)
3-30 N(K)

A(C、D)
3-40 N(K)

A(C、D)
3-60 N(K)

A(C、D)
3-80 N(K)

Intelligent control type

N/K

Voltage

220V/50Hz

380V/50Hz

Steam capacity (kg/h)

4

10

16

22

30

40

60

80

Humidifying current(A)

13.6

11.4

18.2

25

32.7

46.4

65.4

92.7

Humidifying power(kw)

3

7.5

12

16.5

22.8

30.6

45.6

61.2
Note: We manufacture those electric humidifiers whose single steam output is more than 80Kg/h in accordance with non-standard specifications. For more, contact us please.
Control System:
  To meet different requirements, our company has designed and developed various kinds of control modes:
  1. N type control mode:
    Humidifying control:ON/OFF
Outside humidity controller only can control the humidity by ON/OFF switch;
  2. K type control mode
    Humidifying control: regulate proportionally
Outside humidity controller con regulate the humidifying rate by 0-10V/4-20mA regulating signal.
Accessories:
  Aluminium steam distribution pipe:

Function: The steam produced by electro-thermal humidifier is evenly ejected into AC chamber or narrow air duct.
  Quick steam distributor: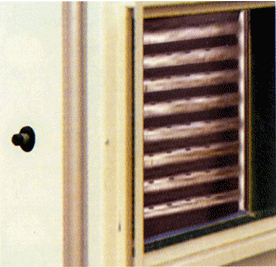 Function: The steam produced by electro-thermal humidifier is evenly ejected into AC chamber or narrow air duct while steam diffusing within short distance.
  Note: There is steam absorption distance problem for electro-thermal humidifier. Unsuitable steam absorption distance can lead to condensation troubles for medium-and high-efficient strainers, fans and ducts.
  Indoor steam distributor: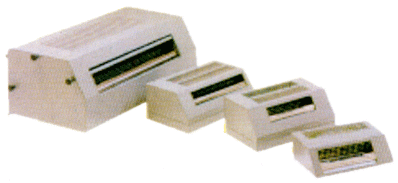 Function: Steam produced by electro-thermal humidifier diffuses quickly and evenly indoors through special fans.